Weekly Wrap Up...
I have once again finished my usual two books this week. The first one I have one on twitter and it was a lovely surprise to me at how much I have enjoyed it. The second book I have finished is one I have of NetGalley, what a page turner. I have also read a sneak peak of The Dark Days Club which is a book I am really excited about.
So my first book was a sort of reimagining of the character Louis Lane from Superman. What a breath of fresh air.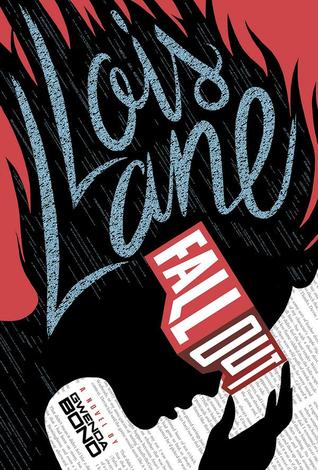 Blurb: Blurb: Lois Lane is starting a new life in Metropolis. An Army brat, Lois has lived all over—and seen all kinds of things. (Some of them defy explanation, like the near-disaster she witnessed in Kansas in the middle of one night.) But now her family is putting down roots in the big city, and Lois is determined to fit in. Stay quiet. Fly straight. As soon as she steps into her new high school, though, she can see it won't be that easy. A group known as the Warheads is making life miserable for another girl at school. They're messing with her mind, somehow, via the high-tech immersive videogame they all play. Not cool. Armed with her wit and her new snazzy job as a reporter, Lois has her sights set on solving this mystery. But sometimes it's all a bit much. Thank goodness for her maybe-more-than-a friend, a guy she knows only by his screenname, SmallvilleGuy.
The second book I have finished is 13 minutes. That is one I couldn't put down at all. I can not wait to write my review on this one. It was almost like Mean Girls meets Pretty Little Liars. Loved it!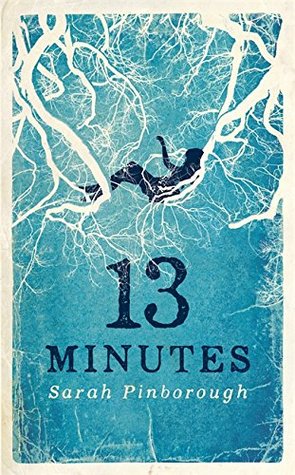 Blurb:
I was dead for 13 minutes.

I don't remember how I ended up in the icy water but I do know this - it wasn't an accident and I wasn't suicidal.

They say you should keep your friends close and your enemies closer, but when you're a teenage girl, it's hard to tell them apart. My friends love me, I'm sure of it. But that doesn't mean they didn't try to kill me. Does it?
Stacking the Shelves...
Thank you to Orenda Books for this absolute gem, I have been eyeing it up for ages anyway. Cant wait to loose myself in this one.
Blurb:
A perfect life … until she discovered it wasn't her own.

A tragic family event reveals devastating news that rips apart Bella's comfortable existence. Embarking on a personal journey to uncover the truth, she faces a series of traumatic discoveries that take her to the ruggedly beautiful Cornish coast, where hidden truths, past betrayals and a 25-year-old mystery threaten not just her identity, but also her life.

Chilling, complex and profoundly moving, In Her Wake is a gripping psychological thriller that questions the nature of family – and reminds us that sometimes the most shocking crimes are committed closest to home.
I am so so excited about this one here. I haven't read the first one just yet and its currently on the way to me but I hear so many good things about it and I believe there will be a tv show based on this. How exciting. Thank you to Lydia at Titan Books for this copy.
Blurb:
Four months have passed since the shadow stone fell into Kell's possession. Four months since his path crossed with Delilah Bard. Four months since Rhy was wounded and the Dane twins fell, and the stone was cast with Holland's dying body through the rift, and into Black London.

In many ways, things have almost returned to normal, though Rhy is more sober, and Kell is now plagued by his guilt. Restless, and having given up smuggling, Kell is visited by dreams of ominous magical events, waking only to think of Lila, who disappeared from the docks like she always meant to do. As Red London finalizes preparations for the Element Games—an extravagant international competition of magic, meant to entertain and keep healthy the ties between neighboring countries—a certain pirate ship draws closer, carrying old friends back into port.

But while Red London is caught up in the pageantry and thrills of the Games, another London is coming back to life, and those who were thought to be forever gone have returned. After all, a shadow that was gone in the night reappears in the morning, and so it seems Black London has risen again—meaning that another London must fall.
Now I have only just signed up for Bookbridgr and this is my first ever book I have received through them. And wow!!! Look at this book post. How stunning is that? The books blue edges are just to die for and I love those postcards. Stunning. It already has a special place on my shelf.
Blurb:
Daniel Sullivan, a young American professor reeling from a failed marriage and a brutal custody battle, is on holiday in Ireland when he falls in love with Claudette, a world-famous sexual icon and actress who fled fame for a reclusive life in a rural village. Together, they make an idyllic life in the country, raising two more children in blissful seclusion—until a secret from Daniel's past threatens to destroy their meticulously constructed and fiercely protected home. What follows is a journey through Daniel's many lives told in his voice and the voices of those who have made him the man he is: the American son and daughter he has not seen for many years; the family he has made with Claudette; and irrepressible, irreverent Claudette herself. Shot through with humor and wisdom, This Must Be the Place is a powerful rumination on the nature of identity, and the complexities of loyalty and devotion—a gripping story of an extraordinary family and an extraordinary love.
Another one from Titan Books, these guys to publish some amazing stuff. And I just cant get enough of it. This little beauty looks and sounds incredible. That cover alone has my full attention alone. Once again, thank you for this one!
Blurb:
Dawn breaks and no one in the world has slept the night before. Or almost no one. A few people, perhaps one in ten thousand, can still sleep, and they've all shared the same mysterious dream. A handful of silent children can still sleep as well, but what they're dreaming remains a mystery. Global panic ensues. A medical fact: after six days of absolute sleep deprivation, psychosis sets in. After four weeks, the body dies. In the interim, a bizarre new world arises and swallows the old one whole. A world called Nod
So on Valentines we went on a stroll through town, husband getting himself some comics, my little one chose a new book she can try and read herself (The Ugly Ducking) and it would be rude not to choose one for myself. But how can you grab just one when you get the 2nd for half price? So here is my little treat to myself. As already mentioned at the top I read a sneak peak of The Dark Days Club and it got me incredibly excited for the rest of the book. And I have purchased The Sin Eaters Daughter last wee, now I have the 2nd book too.
The Sleeping Prince
Blurb:
Return to the darkly beautiful world of The Sin Eater's Daughter with a sequel that will leave you awed, terrified . . . and desperate for more.

Ever since her brother Lief disappeared, Errin's life has gone from bad to worse. Not only must she care for her sick mother, she has to scrape together rent money by selling illegal herbal cures. But none of that compares to the threat of the vengeful Sleeping Prince whom the Queen just awoke from his enchanted sleep.

When her village is evacuated as part of the war against the Sleeping Prince, Errin is left desperate and homeless. The only person she can turn to is the mysterious Silas, a young man who buys deadly poisons from Errin, but won't reveal why he needs them. Silas promises to help her, but when he vanishes, Errin must journey across a kingdom on the brink of war to seek another way to save her mother and herself. But what she finds shatters everything she believed about her world, and with the Sleeping Prince drawing nearer, Errin must make a heartbreaking choice that could affect the whole kingdom.
Blurb:
London, April 1812. On the eve of eighteen-year-old Lady Helen Wrexhall's presentation to the queen, one of her family's housemaids disappears-and Helen is drawn into the shadows of Regency London. There, she meets Lord Carlston, one of the few who can stop the perpetrators: a cabal of demons infiltrating every level of society. Dare she ask for his help, when his reputation is almost as black as his lingering eyes? And will her intelligence and headstrong curiosity wind up leading them into a death trap?