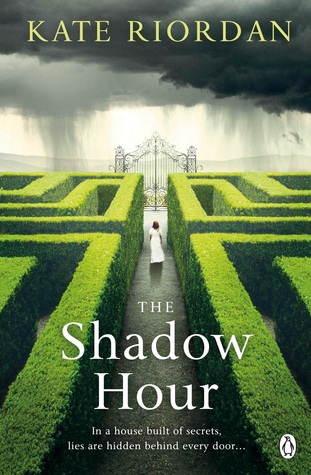 Nineteen twenty-two. Grace has been sent to the stately and crumbling Fenix House to follow in her grandmother's footsteps as a governess. But when she meets the house's inhabitants, people who she had only previously heard of in stories, the cracks in her grandmother's tale begin to show. Secrets appear to live in the house's very walls and everybody is resolutely protecting their own.

Why has she been sent here? Why did her grandmother leave after just one summer? And as the past collides with the present, can Grace unravel these secrets and discover who her grandmother, and who she, really is?
Now it actually pains me to write this review, I wanted to like this book so much, I really did, but it didn't happen for me.
Grace is send to the Fenix House to be the new governess, just like her grandma before her was 50 years ago. She grew up hearing stories about this amazing house and its family, its almost as if she knows it herself already. But when she arrives there nothing is like her grandma has described. The house is run down and dark and only one servant remains.
We switch between Graces story and her grandmas Harriet's. Trying to make sense of why Harriet left the house after just one year. Grace meets many of the family members that her Grandma remembers from 50 years ago...
I don't really know what else to say about how this book starts, I feel like not much is happening. We hear all about the house and its surroundings, meet all the family members. But even almost half way through the book I wasn't really sure what the point was of what I was reading. There is no easy way to say it, other then I was bored by the story. I had to force myself in the hope that it will get better somehow. And I don't really think it did, other then revealing why Grace was send to this house in the first place and why her grandma left the house so quickly all those years ago.
I must admit, had I not been reading this along with my friend I might have not finished it. I feel that the cover, the title and even the blurb almost suggest that this turns paranormal at some point, but it doesn't really.
Don't get me wrong, I didn't hate it and if you enjoy the more scenic reads that don't involve constant action or drama then you will love this one. But I also didn't love it, I suppose it just wasn't for me.
It does all come together in the end and makes you go: aaaah I see now!! But it wasn't enough to make up for the very slow and long start.
Thank you to Penguin Books for the opportunity to read an early copy in exchange for my honest opinion.
The Shadow Hour will be released 25th February.