Weekly Wrap Up...
I have finished two books this week, which is my average really but I was hoping to manage more. Most of all because one was just a half book really...
The first book I have finished this week is Rebels of the Sands and OMG I loved this one so so much. The review is up already on my blog...
Blurb: She's more gunpowder than girl—and the fate of the desert lies in her hands.

Mortals rule the desert nation of Miraji, but mystical beasts still roam the wild and barren wastes, and rumor has it that somewhere, djinni still practice their magic. But there's nothing mystical or magical about Dustwalk, the dead-end town that Amani can't wait to escape from.

Destined to wind up "wed or dead," Amani's counting on her sharpshooting skills to get her out of Dustwalk. When she meets Jin, a mysterious and devastatingly handsome foreigner, in a shooting contest, she figures he's the perfect escape route. But in all her years spent dreaming of leaving home, she never imagined she'd gallop away on a mythical horse, fleeing the murderous Sultan's army, with a fugitive who's wanted for treason. And she'd never have predicted she'd fall in love with him...or that he'd help her unlock the powerful truth of who she really is.
The second book I have finished is Truthwitch, I have had an extended extract of it before, which was almost half of the book. So in this case it was just about me finishing the book. I still loved it as much as I did the extract.
Blurb:
On a continent ruled by three empires, some are born with a "witchery", a magical skill that sets them apart from others.

In the Witchlands, there are almost as many types of magic as there are ways to get in trouble—as two desperate young women know all too well.

Safiya is a Truthwitch, able to discern truth from lie. It's a powerful magic that many would kill to have on their side, especially amongst the nobility to which Safi was born. So Safi must keep her gift hidden, lest she be used as a pawn in the struggle between empires.

Iseult, a Threadwitch, can see the invisible ties that bind and entangle the lives around her—but she cannot see the bonds that touch her own heart. Her unlikely friendship with Safi has taken her from life as an outcast into one of reckless adventure, where she is a cool, wary balance to Safi's hotheaded impulsiveness.

Safi and Iseult just want to be free to live their own lives, but war is coming to the Witchlands. With the help of the cunning Prince Merik (a Windwitch and ship's captain) and the hindrance of a Bloodwitch bent on revenge, the friends must fight emperors, princes, and mercenaries alike, who will stop at nothing to get their hands on a Truthwitch
.
Stacking the Shelves...


The first book added to my bookshelf this week is The Sin Eaters Daughter. I am a bit late to this party but it was on offer so I just had to get it, a little treat for myself.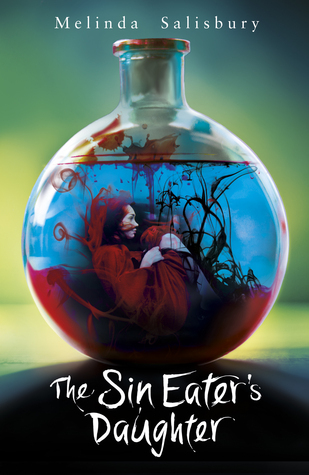 Blurb:
I am the perfect weapon.
I kill with a single touch.

Twylla is blessed. The Gods have chosen her to marry a prince, and rule the kingdom. But the favour of the Gods has it's price. A deadly poison infuses her skin. Those who anger the queen must die under Twylla's fatal touch.

Only Lief, an outspoken new guard, can see past Twylla's chilling role to the girls she truly is.

Yet in a court as dangerous and the queen's, some truths should not be told...
The Second book is the physical copy of Jihadi: A love story! I have had it on my kindle but wow, the physical book is so so pretty. I am currently reading this book too. Thank you to the wonderful Karen at Orenda Books.
Blurb:
A former intelligence agent stands accused of terrorism, held without charge in a secret overseas prison. His memoir is in the hands of a psychologist with her own agenda, and her annotations paint a much darker picture. As the story unravels, we are forced to assess the truth for ourselves, and decide not only what really happened, but who is the real terrorist. Peopled by a diverse and unforgettable cast of characters, whose reliability as narrators is always questioned, and with a multi-layered plot heaving with unexpected and often shocking developments,
Jihadi: A Love Story
is an intelligent thriller that asks big questions.
And the third book I have received is You Send Me A Letter. This sounds so so intriguing I cant wait to read it. Thank you Corvus Publishing for my copy.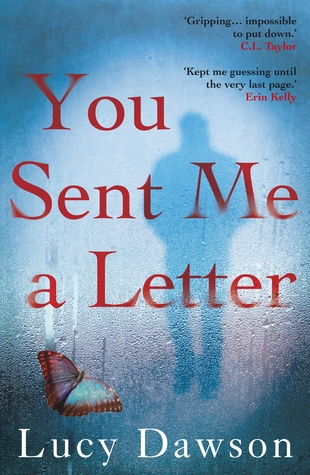 Blurb:
What if your worst enemy found out your darkest secret?

At 2 a.m. on the morning of her 40th birthday, Sophie wakes to find an intruder in her bedroom. The intruder hands Sophie a letter and issues a threat: open the letter at her party that evening, in front of family and friends, at exactly 8 p.m., or those she loves will be in grave danger.

What can the letter possibly contain?

This will be no ordinary party; Sophie is not the only person keeping a secret about the evening ahead. When the clock strikes eight, the course of several people's lives will be altered forever.