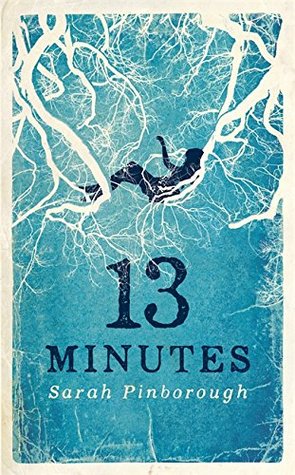 I was dead for 13 minutes.

I don't remember how I ended up in the icy water but I do know this - it wasn't an accident and I wasn't suicidal.

They say you should keep your friends close and your enemies closer, but when you're a teenage girl, it's hard to tell them apart. My friends love me, I'm sure of it. But that doesn't mean they didn't try to kill me. Does it?
Natasha is found by a dog walker, floating in the ice cold river, he saves her just in time. However she was dead for 13 Minutes before she could be saved. Its a miracle she has survived at all. When Natasha wakes up in the hospital she cant remember what happened. She is a very popular girl at school, together with her friends Hayley and Jenny, people even calling them the Barbies. Her frends are by her bedside all the time. But they are not the only ones to visit, Rebecca who used to be best friends with Natasha also turns up.
While Natasha cant remember what happened and is trying to puzzle things together she gets closer to Rebecca and distances herself from her other friends. But what really happened the night Natasha fell into the river?
This reminded me of a mixture between Mean Girls and Pretty Little Liars. I couldn't stop reading, I was totally intrigued and I really wanted to know what has happened that night. This book has managed to change my mind so many times, taking so many turns and twists. Just when you think you know what happened there is someone else who could be a suspect.
This book shows the horror side of high school. The divide between the rich and beautiful and the ones that are not. It takes bullying to another level. It shows what could happen when people go that little bit to far and how much that can affect others around it too.
In the book we skip between Rebecca's point of view, newspaper reports, police reports, interviews with a psychiatrist, text messages and diary entries which makes it even more interesting. I quite enjoyed the fact it showed us things from a different perspective and almost allowed us to make our own opinion.
What is a little worrying is how casual drugs and alcohol are mentioned and how I can imagine that its a normality in many teenagers life. But there is many serious topics in here that will make you think.
In this book nothing is as it seems and it will have you wondering from the start to the finish. I enjoyed this book very much and I think anyone who either likes a good YA or even a thriller will like this one. It never got boring and kept me interested all the way through. The characters are all very different and intriguing. And I for one enjoyed a YA that wasn't filled with undying love.
Thank you to NetGalley and the publishers for my copy.
13 Minutes will be published on 18th of February.