WWW Wednesday is a meme hosted by Sam at
Taking on a World of Words
. It's open for anyone to join in and is a great way to share what you've been reading! All you have to do is answer three questions and share a link to your blog in the comments section of Sam's blog.
The three Ws are:
What are you currently reading?
What did you recently finish reading?
What do you think you'll read next?
Currently reading...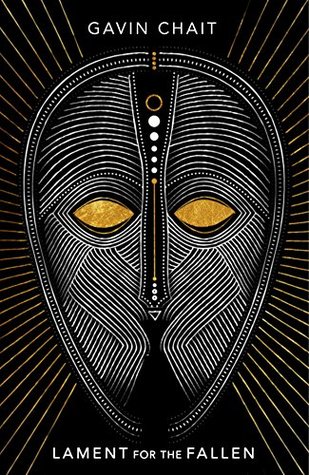 'Father, tell me a story?' asks Isaiah, moments before a strange craft falls from the sky and smashes into the jungle near his isolated West African community. Inside the ruined vessel the villagers find the shattered body of a man. His name is Samara and he is a man unlike any the villagers have seen before - a man who is perhaps something more than human.

With his city home of Achenia hiding in the rubble left by a devastating war, Samara has fallen 35,000 km to earth in order to escape the automated hell of an orbiting prison called Tartarus. As he struggles to heal himself, he helps transform the lives of those who rescued him but in so doing attracts the attention of the brutal warlord who rules over this benighted, ravaged post-21st century land. He is not a man to be crossed, and now he threatens the very existence of the villagers themselves and the one, slim chance Samara has of finding his way home and to the woman - and the world - he loves.

And all the while - in the darkness above - waits the simmering fury that lies at the heart of Tartarus . . .
Recently finished...
Emily and Charlotte Brontë are about as opposite as two sisters can be. Charlotte is practical and cautious; Emily is headstrong and imaginative. But they do have one thing in common: a love of writing. This shared passion will lead them to be two of the first published female novelists and authors of several enduring works of classic literature. But they're not there yet. First, they have to figure out if there is a connection between a string of local burglaries, rumors that a neighbor's death may not have been accidental, and the appearance on the moors of a mysterious and handsome stranger. The girls have a lot of knots to untangle—before someone else gets killed.
Reading next...
A spine-chilling psychological thriller from stunning YA talent and author of THE DEAD HOUSE, Dawn Kurtagich.

When Silla and her little sister, Nori, escape London and their abusive father, Aunt Cath's country house feels like a safe haven. Leaving the smog and fear behind, the girls have the love and freedom they never had in their violent home. But slowly, ever so slowly, things begin to unravel.

Aunt Cath locks herself in the attic and spends day and night pacing; every day the surrounding forest inches slowly towards the house; a mysterious boy appears from the enclosing wood offering friendship, and Nori claims that a man watches them from the dark forest. A man with no eyes who creeps ever closer. . .