WWW Wednesday is a meme hosted by Sam at
Taking on a World of Words
. It's open for anyone to join in and is a great way to share what you've been reading! All you have to do is answer three questions and share a link to your blog in the comments section of Sam's blog.
The three Ws are:
What are you currently reading?
What did you recently finish reading?
What do you think you'll read next?
I am currently reading...
Destined to destroy empires, Mia Covere is only ten years old when she is given her first lesson in death.

Six years later, the child raised in shadows takes her first steps towards keeping the promise she made on the day that she lost everything.

But the chance to strike against such powerful enemies will be fleeting, so if she is to have her revenge, Mia must become a weapon without equal. She must prove herself against the deadliest of friends and enemies, and survive the tutelage of murderers, liars and demons at the heart of a murder cult.

The Red Church is no Hogwarts, but Mia is no ordinary student.

The shadows love her. And they drink her fear.
I have recently finished...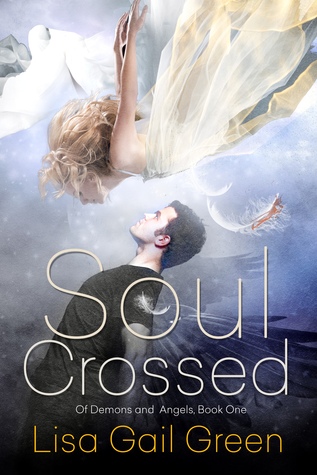 One Demon.

One Angel.

One Soul.

Josh lived a reckless, selfish life, so upon his death, escaping the eternal torments of Hell by assuming the role of a powerful, soul-corrupting demon is an easy choice. His first soul assignment doesn't seem too hard: the mortal Camden is already obsessed with weapons, pain, and torture. If only Josh wasn't distracted by Cam's beautiful friend, Grace.

Grace never expected to die violently at age sixteen, but now she's an Angel, responsible for saving a soul. She can already see past Camden's earthly flaws, so the job should be be easy. If only that handsome, playboy Josh would stop getting in the way.

It's forbidden for an Angel to be with a Demon, so if Josh and Grace stop resisting each other, the results would be disastrous.

And only one can claim Cam's soul.
I plan on reading next...
I don't actually know! For the first time in a long long time I haven't planned one yet. Will pick up one depending on what I fancy. But tbh Nevernight is going to take me some time so next week Wednesday I could still be reading that.