Weekly Wrap Up...
This week I have finished 2,5 books, yep one of the books I have only managed to get half way before I had to put it down. Tbf that is still pretty good considering I have spend 2 days in Ireland with my friends. Before I have left I have managed to finish Caramel Hearts and started Demon Road, which I then had to put down half way through and just could not go on. On my way back from Ireland I have then started Soul Crossed which I have finished today. I quite liked Caramel Hearts but not had much luck with the other two. But I am not letting it get me down and can only hope that I will seriously love the next book.
Liv Bloom's life is even more complicated than that of your average fourteen-year-old: her father walked out on the family when she was young, her mother is in a recovery centre for alcoholics, and her older sister is struggling to step into Mum's shoes. The only person she can turn to is her best friend Sarah, who gets out of scrapes at school and is a constant source of advice and companionship. One day Liv discovers a book of recipes written in her mum's handwriting, which sets her off on a journey towards self-discovery and reconciliation – but a theft, a love rivalry and a school bully are just some of the many obstacles on the way.

Structured around real cake recipes, Caramel Hearts is a coming-of-age novel about love, disappointment and hope, and discovering the true value of friends and family, no matter how dysfunctional they are.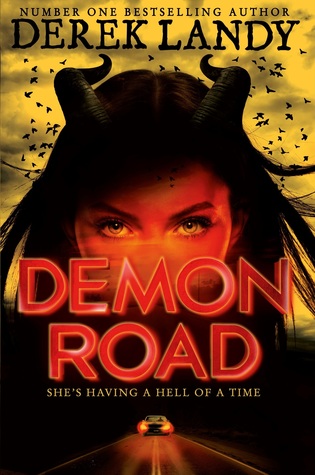 Full of Landy's trademark wit, action and razor sharp dialogue, DEMON ROAD kicks off with a shocking opener and never lets up the pace in an epic road-trip across the supernatural landscape of America. Killer cars, vampires, undead serial killers: they're all here. And the demons? Well, that's where Amber comes in...Sixteen years old, smart and spirited, she's just a normal American teenager until the lies are torn away and the demons reveal themselves.

Forced to go on the run, she hurtles from one threat to another, revealing a tapestry of terror woven into the very fabric of her life. Her only chance rests with her fellow travellers, who are not at all what they appear to be…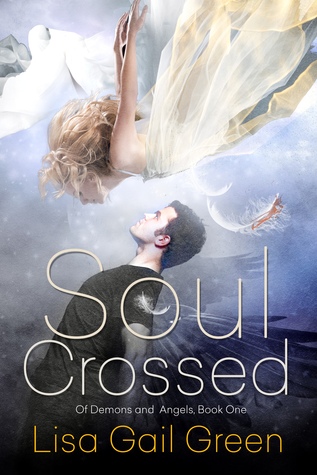 One Demon.

One Angel.

One Soul.

Josh lived a reckless, selfish life, so upon his death, escaping the eternal torments of Hell by assuming the role of a powerful, soul-corrupting demon is an easy choice. His first soul assignment doesn't seem too hard: the mortal Camden is already obsessed with weapons, pain, and torture. If only Josh wasn't distracted by Cam's beautiful friend, Grace.

Grace never expected to die violently at age sixteen, but now she's an Angel, responsible for saving a soul. She can already see past Camden's earthly flaws, so the job should be be easy. If only that handsome, playboy Josh would stop getting in the way.

It's forbidden for an Angel to be with a Demon, so if Josh and Grace stop resisting each other, the results would be disastrous.

And only one can claim Cam's soul.
Stacking the Shelves...
This week I have only had one book arrive at my door, but not only was it a good one but it was also a surprise... The amazing Lydia at Titan Books has send me the sequel to Alice which is called Red Queen. Thank you very much, I am rather excited about this one.
The land outside of the Old City was supposed to be green, lush, hopeful. But the verdant fields are nothing but ash and hope is nowhere to be found. Still, Alice and Hatcher are on a mission to find his daughter: a quest they will not forsake even as it takes them deep into the clutches of the mad White Queen or into the realm of the twisted and cruel Black King. The pieces are set and the game has begun, and each move brings Alice closer to her destiny.