WWW Wednesday is a meme hosted by Sam at
Taking on a World of Words
. It's open for anyone to join in and is a great way to share what you've been reading! All you have to do is answer three questions and share a link to your blog in the comments section of Sam's blog.
The three Ws are:
What are you currently reading?
What did you recently finish reading?
What do you think you'll read next
I am currently reading...
Powerful, darkly funny and heart-breaking, Shtum is a story about fathers and sons, autism, and dysfunctional relationships.

Ben Jewell has hit breaking point. His ten-year-old son Jonah has severe autism and Ben and his wife, Emma, are struggling to cope.

When Ben and Emma fake a separation - a strategic decision to further Jonah's case in an upcoming tribunal - Ben and Jonah move in with Georg, Ben's elderly father. In a small house in North London, three generations of men - one who can't talk; two who won't - are thrown together.

I have recently finished...
Celestine North lives a perfect life. She's a model daughter and sister, she's well-liked by her classmates and teachers, and she's dating the impossibly charming Art Crevan.

But then Celestine encounters a situation where she makes an instinctive decision. She breaks a rule. And now faces life-changing repercussions.

She could be imprisoned. She could be branded. She could be found FLAWED.

In her breathtaking young adult debut, bestselling author Cecelia Ahern depicts a society where obedience is paramount and rebellion is punished. And where one young woman decides to take a stand that could cost her-everything.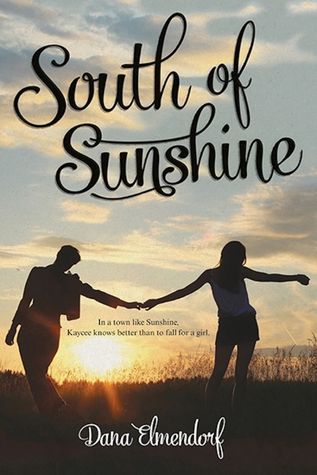 What is Kaycee willing to risk for the sake of love?
And what will she risk for acceptance?

In Sunshine, Tennessee, the main event in town is Friday night football, the biggest party of the year is held in a field filled with pickup trucks, and church attendance is mandatory. For Kaycee Jean McCoy, life in Sunshine means dating guys she has no interest in, saying only "yes, ma'am" when the local bigots gossip at her mom's cosmetics salon, and avoiding certain girls at all costs. Girls like Bren Dawson.

Unlike Kaycee, Bren doesn't really conceal who she is. But as the cool, worldly new girl, nobody at school seems to give her any trouble. Maybe there's no harm if Kaycee gets closer to her too, as long as she can keep that part of her life a secret, especially from her family and her best friend. But the more serious things get with Bren, the harder it is to hide from everyone else. Kaycee knows Sunshine has a darker side for people like her, and she's risking everything for the chance to truly be herself
I plan on reading next...
A perfect life … until she discovered it wasn't her own.

A tragic family event reveals devastating news that rips apart Bella's comfortable existence. Embarking on a personal journey to uncover the truth, she faces a series of traumatic discoveries that take her to the ruggedly beautiful Cornish coast, where hidden truths, past betrayals and a 25-year-old mystery threaten not just her identity, but also her life.

Chilling, complex and profoundly moving, In Her Wake is a gripping psychological thriller that questions the nature of family – and reminds us that sometimes the most shocking crimes are committed closest to home.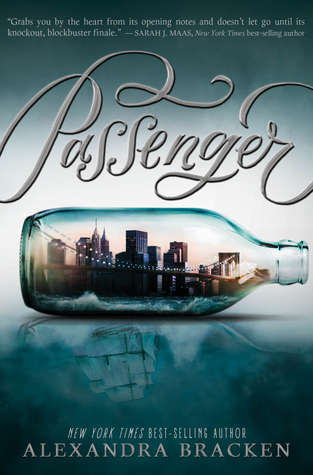 Passage, n.
i. A brief section of music composed of a series of notes and flourishes.
ii. A journey by water; a voyage.
iii. The transition from one place to another, across space and time.

In one devastating night, violin prodigy Etta Spencer loses everything she knows and loves. Thrust into an unfamiliar world by a stranger with a dangerous agenda, Etta is certain of only one thing: she has traveled not just miles but years from home. And she's inherited a legacy she knows nothing about from a family whose existence she's never heard of. Until now.

Nicholas Carter is content with his life at sea, free from the Ironwoods—a powerful family in the colonies—and the servitude he's known at their hands. But with the arrival of an unusual passenger on his ship comes the insistent pull of the past that he can't escape and the family that won't let him go so easily. Now the Ironwoods are searching for a stolen object of untold value, one they believe only Etta, Nicholas' passenger, can find. In order to protect her, he must ensure she brings it back to them—whether she wants to or not.

Together, Etta and Nicholas embark on a perilous journey across centuries and continents, piecing together clues left behind by the traveler who will do anything to keep the object out of the Ironwoods' grasp. But as they get closer to the truth of their search, and the deadly game the Ironwoods are playing, treacherous forces threaten to separate Etta not only from Nicholas but from her path home... forever.