WWW Wednesday is a meme hosted by Sam at
Taking on a World of Words
. It's open for anyone to join in and is a great way to share what you've been reading! All you have to do is answer three questions and share a link to your blog in the comments section of Sam's blog.
The three Ws are:
What are you currently reading?
What did you recently finish reading?
What do you think you'll read next?
I am currently reading...
Dawn breaks over Vancouver and no one in the world has slept the night before, or almost no one. A few people, perhaps one in ten thousand, can still sleep, and they've all shared the same golden dream.

After six days of absolute sleep deprivation, psychosis will set in. After four weeks, the body will die. In the interim, panic ensues and a bizarre new world arises in which those previously on the fringes of society take the lead.

Paul, a writer, continues to sleep while his partner Tanya disintegrates before his eyes, and the new world swallows the old one whole.
I have recently finished...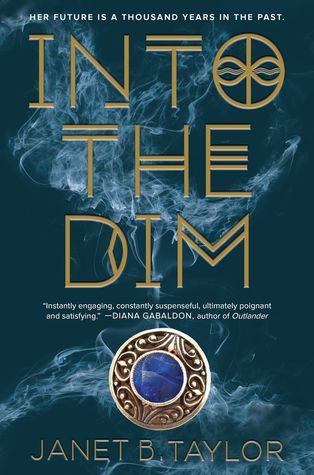 Blurb: When fragile, sixteen-year-old Hope Walton loses her mom to an earthquake overseas, her secluded world crumbles. Agreeing to spend the summer in Scotland, Hope discovers that her mother was more than a brilliant academic, but also a member of a secret society of time travelers. Trapped in the twelfth century in the age of Eleanor of Aquitaine, Hope has seventy-two hours to rescue her mother and get back to their own time. Along the way, her path collides with that of a mysterious boy who could be vital to her mission . . . or the key to Hope's undoing. Addictive, romantic, and rich with historical detail, Into the Dim is an Outlander for teens.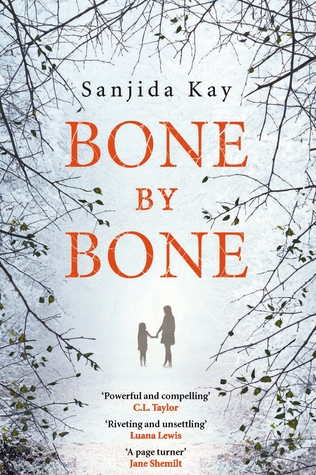 Blurb: How far would you go to protect your child? When her daughter is bullied, Laura makes a terrible mistake...

Laura loves her daughter more than anything in the world.

But nine-year-old daughter Autumn is being bullied. Laura feels helpless.

When Autumn fails to return home from school one day, Laura goes looking for her. She finds a crowd of older children taunting her little girl.

In the heat of the moment, Laura makes a terrible choice. A choice that will have devastating consequences for her and her daughter...
I plan on reading next...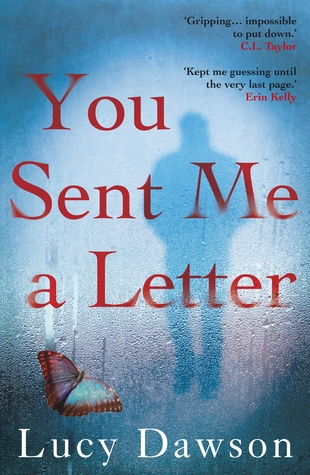 What if your worst enemy found out your darkest secret?

At 2 a.m. on the morning of her 40th birthday, Sophie wakes to find an intruder in her bedroom. The intruder hands Sophie a letter and issues a threat: open the letter at her party that evening, in front of family and friends, at exactly 8 p.m., or those she loves will be in grave danger.

What can the letter possibly contain?

This will be no ordinary party; Sophie is not the only person keeping a secret about the evening ahead. When the clock strikes eight, the course of several people's lives will be altered forever.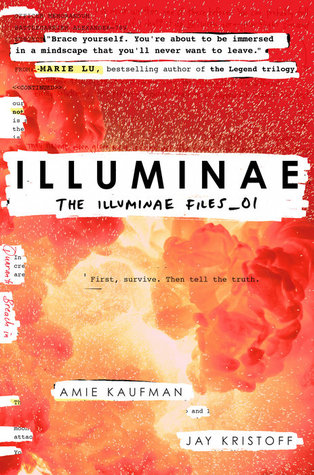 Blurb: This morning, Kady thought breaking up with Ezra was the hardest thing she'd have to do.

This afternoon, her planet was invaded.

The year is 2575, and two rival megacorporations are at war over a planet that's little more than an ice-covered speck at the edge of the universe. Too bad nobody thought to warn the people living on it. With enemy fire raining down on them, Kady and Ezra—who are barely even talking to each other—are forced to fight their way onto an evacuating fleet, with an enemy warship in hot pursuit.

But their problems are just getting started. A deadly plague has broken out and is mutating, with terrifying results; the fleet's AI, which should be protecting them, may actually be their enemy; and nobody in charge will say what's really going on. As Kady hacks into a tangled web of data to find the truth, it's clear only one person can help her bring it all to light: the ex-boyfriend she swore she'd never speak to again.

Told through a fascinating dossier of hacked documents—including emails, schematics, military files, IMs, medical reports, interviews, and more—Illuminae is the first book in a heart-stopping, high-octane trilogy about lives interrupted, the price of truth, and the courage of everyday heroes.