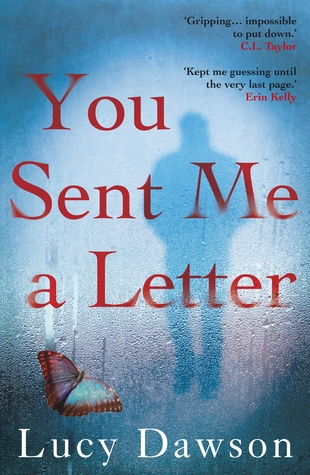 What if your worst enemy found out your darkest secret?

At 2 a.m. on the morning of her 40th birthday, Sophie wakes to find an intruder in her bedroom. The intruder hands Sophie a letter and issues a threat: open the letter at her party that evening, in front of family and friends, at exactly 8 p.m., or those she loves will be in grave danger.

What can the letter possibly contain?

This will be no ordinary party; Sophie is not the only person keeping a secret about the evening ahead. When the clock strikes eight, the course of several people's lives will be altered forever.
I have been putting this review off for a few days now and its time I finally do this. You send me a letter is about Sophie, who just as she is turning 40 finds a strange man in her bedroom threatening her and leaving her a letter. Demanding that she reads this letter later on at her 40th bday party, if she fails to do as she is told something bad could happen to her family.
Sophie soon discovers that the birthday party isn't actually just that, but something much more. While preparing for her big day she is forever thinking of this letter. She believes she knows exactly who could have done this to her.
I truly believe that what makes this book is the end! It is a superb and very surprising one. However, getting there wasn't always so thrilling. There is parts in the book that just kind of wasn't getting anywhere. But that is soon forgiven when the end comes.
This is a short and easy read, it flows nicely. Wasn't my favourite book and probably would have had a lower opinion of it if it hadn't come to such a great end.
Thank you to Corvus Publishing for my copy, in exchange for my honest review.
You Send Me A Letter is out TODAY!