I have managed 3 books this week, which is pretty good for me. However I must admit they all have been rather short reads.
The first one was Bone By Bone and you can read the review
here
.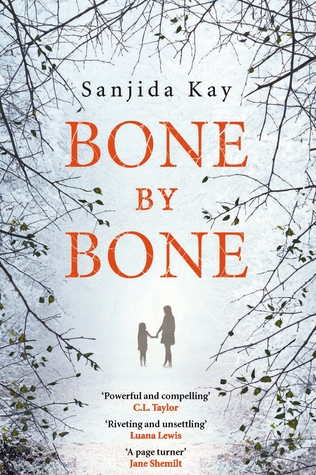 How far would you go to protect your child? When her daughter is bullied, Laura makes a terrible mistake...

Laura loves her daughter more than anything in the world.

But nine-year-old daughter Autumn is being bullied. Laura feels helpless.

When Autumn fails to return home from school one day, Laura goes looking for her. She finds a crowd of older children taunting her little girl.

In the heat of the moment, Laura makes a terrible choice. A choice that will have devastating consequences for her and her daughter...
The second book was NOD which was a truly different and interesting read, my review is up
here
!
Dawn breaks over Vancouver and no one in the world has slept the night before, or almost no one. A few people, perhaps one in ten thousand, can still sleep, and they've all shared the same golden dream.

After six days of absolute sleep deprivation, psychosis will set in. After four weeks, the body will die. In the interim, panic ensues and a bizarre new world arises in which those previously on the fringes of society take the lead.

Paul, a writer, continues to sleep while his partner Tanya disintegrates before his eyes, and the new world swallows the old one whole.
And the third one I have only just finished this morning. Which is You Send Me A Letter, my review for this one will be up this week.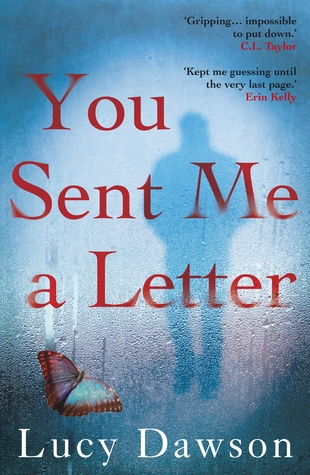 What if your worst enemy found out your darkest secret?

At 2 a.m. on the morning of her 40th birthday, Sophie wakes to find an intruder in her bedroom. The intruder hands Sophie a letter and issues a threat: open the letter at her party that evening, in front of family and friends, at exactly 8 p.m., or those she loves will be in grave danger.

What can the letter possibly contain?

This will be no ordinary party; Sophie is not the only person keeping a secret about the evening ahead. When the clock strikes eight, the course of several people's lives will be altered forever.
Stacking the shelves...
I have received two books of NetGalley this week. The first one is The Last Girl, which is a wish that has been granted, it sounds really interesting, the concept sounds amazing.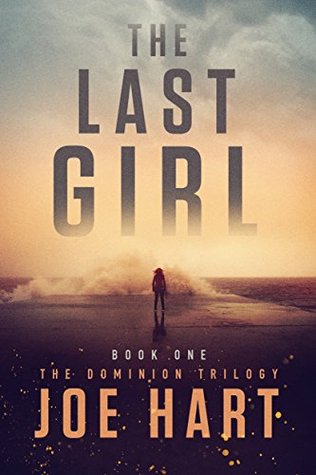 A mysterious worldwide epidemic reduces the birthrate of female infants from 50 percent to less than 1 percent. Medical science and governments around the world scramble in an effort to solve the problem, but twenty-five years later there is no cure, and an entire generation grows up with a population of fewer than a thousand women.
Zoey and some of the surviving young women are housed in a scientific research compound dedicated to determining the cause. For two decades, she's been isolated from her family, treated as a test subject, and locked away—told only that the virus has wiped out the rest of the world's population.
Captivity is the only life Zoey has ever known, and escaping her heavily armed captors is no easy task, but she's determined to leave before she is subjected to the next round of tests…a program that no other woman has ever returned from. Even if she's successful, Zoey has no idea what she'll encounter in the strange new world beyond the facility's walls. Winning her freedom will take brutality she never imagined she possessed, as well as all her strength and cunning—but Zoey is ready for war.
The second is one book I have been eyeing up for some time and I really cant wait to read this, hoping its as good as the hype has been. The Square Root Of Summer looks and sounds stunning.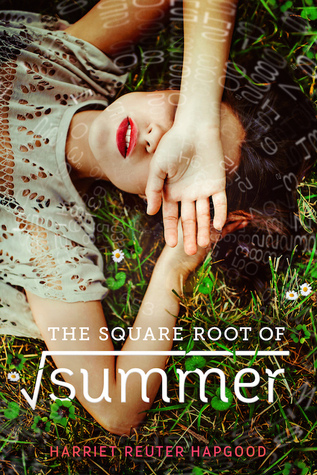 This is what it means to love someone. This is what it means to grieve someone. It's a little bit like a black hole. It's a little bit like infinity.

Gottie H. Oppenheimer is losing time. Literally. When the fabric of the universe around her seaside town begins to fray, she's hurtled through wormholes to her past:

To last summer, when her grandfather Grey died. To the afternoon she fell in love with Jason, who wouldn't even hold her hand at the funeral. To the day her best friend Thomas moved away and left her behind with a scar on her hand and a black hole in her memory.

Although Grey is still gone, Jason and Thomas are back, and Gottie's past, present, and future are about to collide—and someone's heart is about to be broken.
I have had book post this week too, one very cool looking thriller, The Passenger. Thank you to Philippa at Titan Books for my copy, you guys are so good to me.



In case you were wondering, I didn't do it. I didn't have anything to do with Frank's death. I don't have an alibi, so you'll have to take my word for it...
Forty-eight hours after leaving her husband's body at the base of the stairs, Tanya Dubois cashes in her credit cards, dyes her hair brown, demands a new name from a shadowy voice over the phone, and flees town. It's not the first time.
She meets Blue, a female bartender who recognizes the hunted look in a fugitive's eyes and offers her a place to stay. With dwindling choices, Tanya-now-Amelia accepts. An uneasy―and dangerous―alliance is born.
It's almost impossible to live off the grid today, but Amelia-now-Debra and Blue have the courage, the ingenuity, and the desperation, to try. Hopscotching from city to city, Debra especially is chased by a very dark secret…can she outrun her past?
With heart-stopping escapes and devious deceptions,
The Passenger
is an amazing psychological thriller about defining yourself while you pursue your path to survival. One thing is certain: the ride will leave you breathless.
Now look at these stunning books!!! A mothers day present from my little girl today. I have been wanting them for ages but somehow was always to busy and I don't want them to just collect dust. Now that I actually have them I will be squeezing them in asap that's for sure!
After serving out a year of hard labor in the salt mines of Endovier for her crimes, 18-year-old assassin Celaena Sardothien is dragged before the Crown Prince. Prince Dorian offers her her freedom on one condition: she must act as his champion in a competition to find a new royal assassin.
Her opponents are men-thieves and assassins and warriors from across the empire, each sponsored by a member of the king's council. If she beats her opponents in a series of eliminations, she'll serve the kingdom for four years and then be granted her freedom. Celaena finds her training sessions with the captain of the guard, Westfall, challenging and exhilirating. But she's bored stiff by court life. Things get a little more interesting when the prince starts to show interest in her... but it's the gruff Captain Westfall who seems to understand her best.
Then one of the other contestants turns up dead... quickly followed by another. Can Celaena figure out who the killer is before she becomes a victim? As the young assassin investigates, her search leads her to discover a greater destiny than she could possibly have imagined.