Weekly Wrap Up...
This week I have finished two books. The first one being Lady Midnight, which has left me with a massive book hangover. And the second one was The Square Root of Summer. I really enjoyed both books, but Lady Midnight has been just amazing in every possible way. Both reviews to follow next week.
The Shadowhunters of Los Angeles star in the first novel in Cassandra Clare s newest series, The Dark Artifices, a sequel to the internationally bestselling Mortal Instruments series. "Lady Midnight" is a Shadowhunters novel.
It s been five years since the events of "City of Heavenly Fire" that brought the Shadowhunters to the brink of oblivion. Emma Carstairs is no longer a child in mourning, but a young woman bent on discovering what killed her parents and avenging her losses.
Together with her parabatai Julian Blackthorn, Emma must learn to trust her head and her heart as she investigates a demonic plot that stretches across Los Angeles, from the Sunset Strip to the enchanted sea that pounds the beaches of Santa Monica. If only her heart didn t lead her in treacherous directions
Making things even more complicated, Julian s brother Mark who was captured by the faeries five years ago has been returned as a bargaining chip. The faeries are desperate to find out who is murdering their kind and they need the Shadowhunters help to do it. But time works differently in faerie, so Mark has barely aged and doesn t recognize his family. Can he ever truly return to them? Will the faeries really allow it?
Glitz, glamours, and Shadowhunters abound in this heartrending opening to Cassandra Clare s Dark Artifices series."
.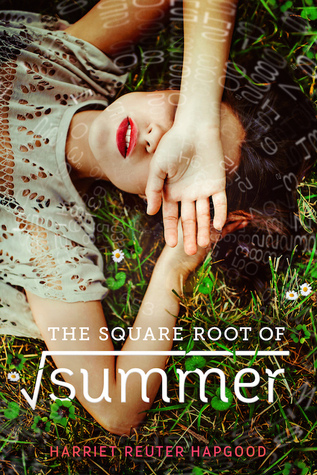 This is what it means to love someone. This is what it means to grieve someone. It's a little bit like a black hole. It's a little bit like infinity.

Gottie H. Oppenheimer is losing time. Literally. When the fabric of the universe around her seaside town begins to fray, she's hurtled through wormholes to her past:

To last summer, when her grandfather Grey died. To the afternoon she fell in love with Jason, who wouldn't even hold her hand at the funeral. To the day her best friend Thomas moved away and left her behind with a scar on her hand and a black hole in her memory.

Although Grey is still gone, Jason and Thomas are back, and Gottie's past, present, and future are about to collide—and someone's heart is about to be broken.
Stacking the Shelves...
I have added 4 Books to my shelves this week. 3 of which I have received of NetGalley and one via Bookbridgr. I cant thank both enough for providing me with amazing books over and over again.
NetGalley...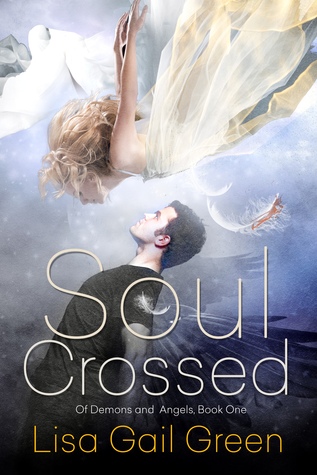 One Demon.

One Angel.

One Soul.

Josh lived a reckless, selfish life, so upon his death, escaping the eternal torments of Hell by assuming the role of a powerful, soul-corrupting demon is an easy choice. His first soul assignment doesn't seem too hard: the mortal Camden is already obsessed with weapons, pain, and torture. If only Josh wasn't distracted by Cam's beautiful friend, Grace.

Grace never expected to die violently at age sixteen, but now she's an Angel, responsible for saving a soul. She can already see past Camden's earthly flaws, so the job should be be easy. If only that handsome, playboy Josh would stop getting in the way.

It's forbidden for an Angel to be with a Demon, so if Josh and Grace stop resisting each other, the results would be disastrous.

And only one can claim Cam's soul.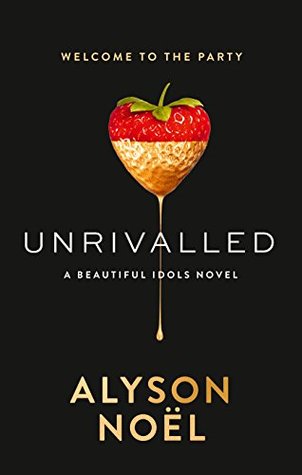 EVERYONE wants to be someone.
Layla Harrison wants to be a reporter.
Aster Amirpour wants to be an actress.
Tommy Phillips wants to be a guitar hero.
But Madison Brooks took destiny and made it her own a long time ago.
She's Hollywood's hottest starlet, and the things she did to become the name on everyone's lips are merely a stain on the pavement, ground beneath her Louboutin heel.
That is, until Layla, Aster, and Tommy find themselves with a VIP invite to the world of Los Angeles's nightlife and are lured into a competition. The prize, or rather the target? Madison Brooks.
Just as their hopes begin to gleam like stars through the California smog, Madison Brooks goes missing. . . . And all of their hopes are blacked out in the haze of their lies.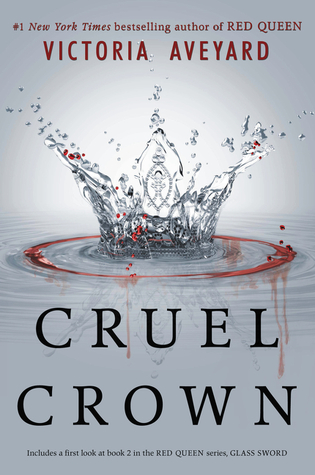 Two women on either side of the Silver and Red divide tell the stories no one else knows.

Discover the truth of Norta's bloody past in these two revealing prequels to #1
New York Times
bestseller
Red Queen
.
Queen Song

Queen Coriane, first wife of King Tiberias, keeps a secret diary—how else can she ensure that no one at the palace will use her thoughts against her? Coriane recounts her heady courtship with the crown prince, the birth of a new prince, Cal, and the potentially deadly challenges that lay ahead for her in royal life.

Steel Scars

Diana Farley was raised to be strong, but being tasked with planting the seeds of rebellion in Norta is a tougher job than expected. As she travels the land recruiting black market traders, smugglers, and extremists for her first attempt at an attack on the capital, she stumbles upon a connection that may prove to be the key to the entire operation—Mare Barrow.
Bookbridgr...
Until recently Rose was known for many things: her infectious positivity; her unique artistic talent; and her devotion to childhood sweetheart Lucas.

But two years ago that changed in one unthinkable moment. Now, Rose is known for being the young woman who became a widow aged just twenty-four.

Though Rose knows that life must go on, the thought of carving out a new future for herself is one she can barely entertain. Until a newcomer, Robert, arrives in Talting for the summer...

Can Rose allow herself the chance to love again?