Weekly Wrap Up...
So up until yesterday I readily thought this was going to be a one book week. We continue to be so busy I barely have time to sit down and read. However I couldn't put my book down and managed to finish it this morning. So once again it's a two book week for me. The first was The Girl With All The Gifts and let me tell you this was rather out of my comfort zone. But I still thoroughly enjoyed it. The book I just finished this morning was A Torch Against The Night and OMG this might be my book of the year. I bloody loved it!!
Melanie is a very special girl. Dr Caldwell calls her "our little genius."

Every morning, Melanie waits in her cell to be collected for class. When they come for her, Sergeant Parks keeps his gun pointing at her while two of his people strap her into the wheelchair. She thinks they don't like her. She jokes that she won't bite, but they don't laugh.

Melanie loves school. She loves learning about spelling and sums and the world outside the classroom and the children's cells. She tells her favorite teacher all the things she'll do when she grows up. Melanie doesn't know why this makes Miss Justineau look sad.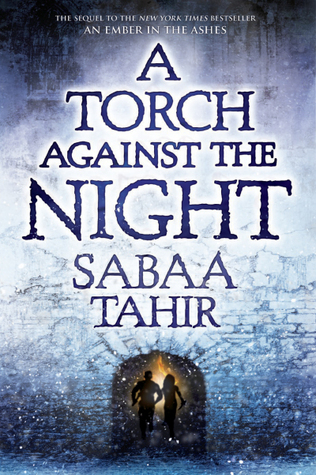 Elias and Laia are running for their lives. After the events of the Fourth Trial, Martial soldiers hunt the two fugitives as they flee the city of Serra and undertake a perilous journey through the heart of the Empire.

Laia is determined to break into Kauf—the Empire's most secure and dangerous prison—to save her brother, who is the key to the Scholars' survival. And Elias is determined to help Laia succeed, even if it means giving up his last chance at freedom.

But dark forces, human and otherworldly, work against Laia and Elias. The pair must fight every step of the way to outsmart their enemies: the bloodthirsty Emperor Marcus, the merciless Commandant, the sadistic Warden of Kauf, and, most heartbreaking of all, Helene—Elias's former friend and the Empire's newest Blood Shrike.

Bound to Marcus's will, Helene faces a torturous mission of her own—one that might destroy her: find the traitor Elias Veturius and the Scholar slave who helped him escape…and kill them both.
Stacking The Shelves...
I've had some more surprise post this week and it's always an amazing feeling. First of all thank you to Corvus for The Last Night. It's maybe not something I would chose for myself but I will certainly give it a try.
Then I have to, yet again say a massive thanks to Lauren at Hachette Children for some more lovely surprises. Silance is Goldfish and Haunt Me both sound amazing. But while I am really happy about those I am sad to see Lauren leave Hachette.
I have also had some books arrive of Amazon. Crooked Kingdom and Carry On, those two have now completely my collection for the Worlds Collide event with the two authors, that I will be attending this month. Very excited about this.