I have finished 2 books this week, yay, after my one book week last week I am rather happy with that. Also considering my husband has been at home all week, which resulted in my routine going out the window, I think 2 books is pretty good. The first book I have finished is A darker Shade of Magic, which has been a fantastic book and I wish I have had read it much sooner. You can read my review of it
here
. The second book was The Crown, which was the last book in The Selection series. I have been putting off reading it and only finally picked it up because I won a copy on maximumpop. But I am certainly glad that I have finally picked it up.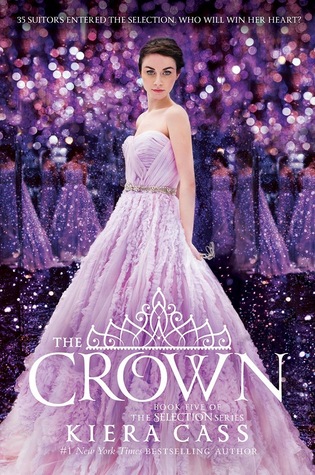 Stacking the Shelves...
This week I have added 4 books to my shelves. The first one was Clockwork Prince which arrived a day late for my birthday but it has now made my collection complete and it looks amazing on my shelf. After finishing A darker Shade of Magic this week I have been so chuffed to get V.E. Schwab's upcoming book This Savage Song in the post, which was a big surprise from Titan Books, thank you so much. Chasing the Stars is another one I have won with Maximumpopbooks, I literally love this account on twitter so much. I have had the book on my Wish list for some time and it looks and sounds amazing. The last book to arrive this week is All Things Cease To Appear, which is a thriller I cant wait to sink my teeth into, thank you to Elizabeth at Quercus Books for my copy.