Weekly Wrap Up...
Sorry it is a day late this week. I have been away at the seaside with my friends to celebrate my birthday early. But I have managed to finish two books this week. The first one was HEX and the second one was Wicked Heart. They couldn't be more different. Hex was super scary and literally game me nightmares. And Wicked Heart emotional and super sexy. I absolutely loved them both.
The incredible, horrifying thriller from Thomas Olde Heuveult, the Hugo award-winning author of 'The Day The World Turned Upside Down', perfect for fans of Neil Gaiman, Adam Nevill and Stephen King.

Whoever is born here, is doomed to stay until death. Whoever comes to stay, never leaves.

Welcome to Black Spring, the seemingly picturesque Hudson Valley town haunted by the Black Rock Witch, a seventeenth-century woman whose eyes and mouth are sewn shut. Blind and silenced, she walks the streets and enters homes at will. She stands next to children's beds for nights on end. So accustomed to her have the townsfolk become that they often forget she's there. Or what a threat she poses. Because if the stitches are ever cut open, the story goes, the whole town will die.

The curse must not be allowed to spread. The elders of Black Spring have used high-tech surveillance to quarantine the town. Frustrated with being kept in lockdown, the town's teenagers decide to break the strict regulations and go viral with the haunting. But, in so doing, they send the town spiraling into a dark nightmare.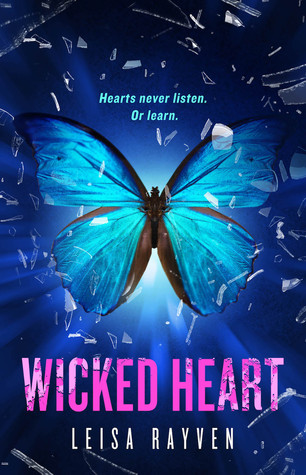 Liam Quinn is talented, gorgeous, and one of the biggest movie stars in the world.

He's also the only man Elissa Holt has ever truly loved.

After being out of her life for six years, he and his gorgeous fiancé are set to star in the new Broadway show Elissa is stage managing. The only trouble is, when late night rehearsals bring Elissa and Liam together, the line between what is and what could have been gets blurred, and one moment of weakness will lead to a scandal that echoes around the world.

Elissa knows that falling for Liam again would be a tragedy in the making, but as any good romantic will tell you, love doesn't always follow the script.
Stacking the Shelves...
Sadly this week I haven't added any books to my Shelf. Which isn't really a bad thing, I have so many books still here I can possibly catch up any time soon. I have been so so good with NetGalley lately, not requesting anything for some time. And I finally have my 80% badge. Don't plan on loosing that any time soon. But most of all it will be nice to catch up on review copies and finally tackle some of my personal pile. However next Sunday is my birthday, who knows, I might be adding some books to my shelves then. One can hope...