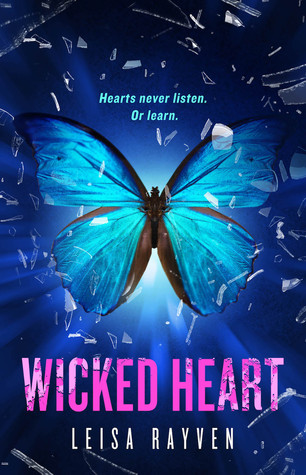 Liam Quinn is talented, gorgeous, and one of the biggest movie stars in the world.

He's also the only man Elissa Holt has ever truly loved.

After being out of her life for six years, he and his gorgeous fiancé are set to star in the new Broadway show Elissa is stage managing. The only trouble is, when late night rehearsals bring Elissa and Liam together, the line between what is and what could have been gets blurred, and one moment of weakness will lead to a scandal that echoes around the world.

Elissa knows that falling for Liam again would be a tragedy in the making, but as any good romantic will tell you, love doesn't always follow the script.
You have no idea how excited i was about this book. I have absolutely loved the first two books in this series, Bad Romeo and Broken Juliette. Two amazing books, they have even made my top 10 last year. So when I saw this one I just had to have it. And boy I was not disappointed. This has been just as good.
While the first two books have been about Cassie and Ethan, Wicked Heart is about Ethan's sister Elissa. Its a little similar in the raw story line. Elissa met the man of her dreams six years ago, Liam, who she had a very short but very intense romance with. Soon after he bagged himself a movie deal and moved from New York to LA. That's where Liam starts dating his co star Angel. 6 years later fate throws them together again. Elissa gets a job as a stage manager in a new show, in which Liam and Angel are the leading stars. So much has changed in Liam's life, now a mega superstar and very rich. One thing that hasn't changed is Elissa's feelings for him. Watching him with his now fiancé isn't making things any easier for her, especially when the fiancé is as nice as Angel. How will Elissa cope?
This has been just a totally stunning read. I couldn't get enough, it was impossible to put down. I don't think I have ever routed for someone as much as I have for those two. The glamourous and the ugly side of fame and money has made this extra interesting. While I could guess the end, it hasn't stopped me from enjoying every single page. Because while you sort of know where its all going to end you have no idea how we going to get there. Which is the right and only way to write anything about love. But the biggest question remains; Where can I get myself a Liam??? I need one of those in my life. New book boyfriend right there. Think I might have fallen in love myself.
Beautifully written, absolutely emotional and soooo sexy. It certainly made my heart beat faster numerous times.
Leisa Rayven has once again delivered a superb New Adult that is tasteful and oh so glamorous. You wont be able to resist. But if you haven't yet, then you should start by reading Bad Romeo and Broken Juliette.
Wicked Heart is out on May 17th! And you NEED a copy! I mean look at the cover... that alone needs to be on your shelf.
Thank you to NetGalley and St. Martins Press for my copy in exchange for my honest review.