WWW Wednesday is a meme hosted by Sam at
Taking on a World of Words
. It's open for anyone to join in and is a great way to share what you've been reading! All you have to do is answer three questions and share a link to your blog in the comments section of Sam's blog.
The three Ws are:
What are you currently reading?
What did you recently finish reading?
What do you think you'll read next?
I am currently reading...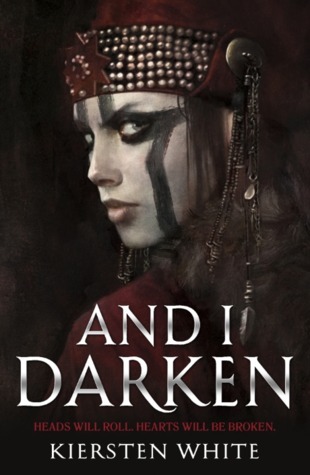 No one expects a princess to be brutal. And Lada Dragwyla likes it that way.

Ever since she and her brother were abandoned by their father to be raised in the Ottoman sultan's courts, Lada has known that ruthlessness is the key to survival. For the lineage that makes her and her brother special also makes them targets.

Lada hones her skills as a warrior as she nurtures plans to wreak revenge on the empire that holds her captive. Then she and Radu meet the sultan's son, Mehmed, and everything changes. Now Mehmed unwittingly stands between Lada and Radu as they transform from siblings to rivals, and the ties of love and loyalty that bind them together are stretched to breaking point.

The first of an epic new trilogy starring the ultimate anti-princess who does not have a gentle heart. Lada knows how to wield a sword, and she'll stop at nothing to keep herself and her brother alive.
I have recently finished...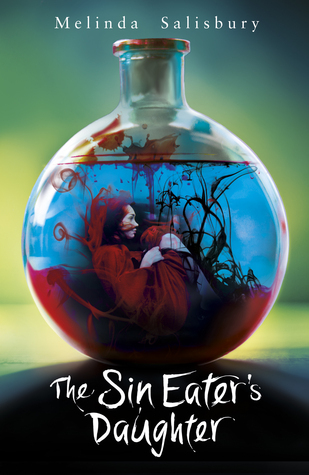 A startling, seductive, deliciously dark debut that will shatter your definition of YA fantasy. Sixteen-year-old Twylla lives in the castle. But although she's engaged to the prince, no one speaks to her. No one even looks at her. Because Twylla isn't a member of the court. She's the executioner.As the goddess-embodied, Twylla kills with a single touch. So each week, she's taken to the prison and forced to lay her hands on those accused of treason. No one will ever love her. Who could care for a girl with murder in her veins? Even the prince, whose royal blood supposedly makes him immune to her touch, avoids her.But then a new guard arrives, a boy whose playful smile belies his deadly swordsmanship. And unlike the others, he's able to look past Twylla's executioner robes and see the girl, not the goddess. Yet a treasonous romance is the least of Twylla's problems. The queen has a plan to destroy her enemies-a plan that requires an unthinkable sacrifice. Will Twylla do what it takes to protect her kingdom? Or will she abandon her duty in favor of a doomed love?
I plan on reading next...
Stuck with arrows and close to death, a man is pulled from the icy waters of the Gulf of Nahl. Winter, a seemingly quiet young fisherman's daughter, harbours a secret addiction that threatens to destroy her. A young priestess, Cinzia, must face a long journey home to protect her church from rebellion. A rebellion sparked by her sister.

Three characters on different paths will be brought together by fate on one thrilling and perilous adventure.