WWW Wednesday is a meme hosted by Sam at
Taking on a World of Words
. It's open for anyone to join in and is a great way to share what you've been reading! All you have to do is answer three questions and share a link to your blog in the comments section of Sam's blog.
The three Ws are:
What are you currently reading?
What did you recently finish reading?
What do you think you'll read next?
I am currently reading...
Stuck with arrows and close to death, a man is pulled from the icy waters of the Gulf of Nahl. Winter, a seemingly quiet young fisherman's daughter, harbours a secret addiction that threatens to destroy her. A young priestess, Cinzia, must face a long journey home to protect her church from rebellion. A rebellion sparked by her sister.

Three characters on different paths will be brought together by fate on one thrilling and perilous adventure.
I have recently finished...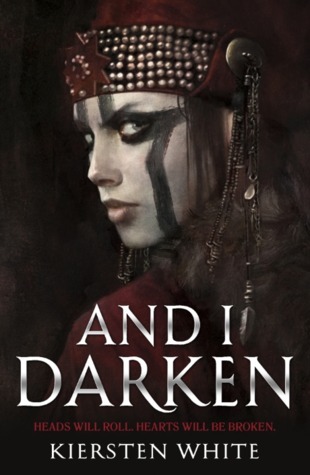 No one expects a princess to be brutal. And Lada Dragwyla likes it that way.

Ever since she and her brother were abandoned by their father to be raised in the Ottoman sultan's courts, Lada has known that ruthlessness is the key to survival. For the lineage that makes her and her brother special also makes them targets.

Lada hones her skills as a warrior as she nurtures plans to wreak revenge on the empire that holds her captive. Then she and Radu meet the sultan's son, Mehmed, and everything changes. Now Mehmed unwittingly stands between Lada and Radu as they transform from siblings to rivals, and the ties of love and loyalty that bind them together are stretched to breaking point.

The first of an epic new trilogy starring the ultimate anti-princess who does not have a gentle heart. Lada knows how to wield a sword, and she'll stop at nothing to keep herself and her brother alive.
In a warren of crumbling buildings and desperate people called the Old City, there stands a hospital with cinderblock walls which echo with the screams of the poor souls inside.In the hospital, there is a woman. Her hair, once blonde, hangs in tangles down her back. She doesn't remember why she's in such a terrible place-just a tea party long ago, and long ears, and blood...Then, one night, a fire at the hospital gives the woman a chance to escape, tumbling out of the hole that imprisoned her, leaving her free to uncover the truth about what happened to her all those years ago.Only something else has escaped with her. Something dark. Something powerful.And to find the truth, she will have to track this beast to the very heart of the Old City, where the rabbit waits for his Alice.