Weekly Wrap Up...
YAY!!! I have managed to read 4 boos this week. Yes 4! Now this is really good for someone who's average is 2. I have read A Gathering Of Shadows by V.E. Schwab (
review
) , Every Exquisite Thing by Matthew Quick (
review
), This Savage Song also by V.E. Schwab and Paper (
review
) and Fire by Rachel Caine. Its been a pretty good book week. I am off work and my little one has been out a lot so I have made the best of my free time. Lots and lots of reading.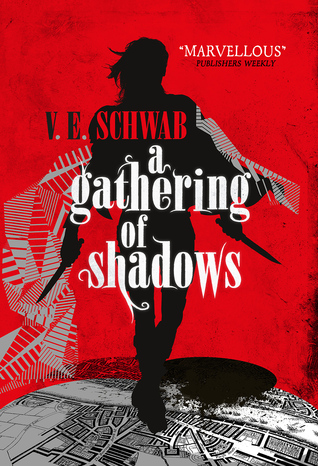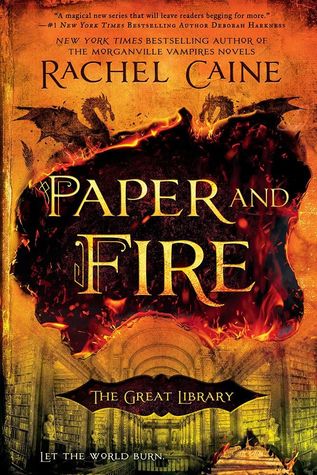 Stacking the Shelves...
This week I have added 3 books to my shelves. They have been bought by me with my birthday vouchers. And I am really excited about every single one of them.
Six of Crows
Ketterdam: a bustling hub of international trade where anything can be had for the right price—and no one knows that better than criminal prodigy Kaz Brekker. Kaz is offered a chance at a deadly heist that could make him rich beyond his wildest dreams. But he can't pull it off alone...
A convict with a thirst for revenge.

A sharpshooter who can't walk away from a wager.

A runaway with a privileged past.

A spy known as the Wraith.

A Heartrender using her magic to survive the slums.

A thief with a gift for unlikely escapes.


Kaz's crew are the only ones who might stand between the world and destruction—if they don't kill each other first.
Snow like Ashes
A heartbroken girl. A fierce warrior. A hero in the making.

Sixteen years ago the Kingdom of Winter was conquered and its citizens enslaved, leaving them without magic or a monarch. Now, the Winterians' only hope for freedom is the eight survivors who managed to escape, and who have been waiting for the opportunity to steal back Winter's magic and rebuild the kingdom ever since.

Orphaned as an infant during Winter's defeat, Meira has lived her whole life as a refugee, raised by the Winterians' general, Sir. Training to be a warrior—and desperately in love with her best friend, and future king, Mather — she would do anything to help her kingdom rise to power again.

So when scouts discover the location of the ancient locket that can restore Winter's magic, Meira decides to go after it herself. Finally, she's scaling towers, fighting enemy soldiers, and serving her kingdom just as she's always dreamed she would. But the mission doesn't go as planned, and Meira soon finds herself thrust into a world of evil magic and dangerous politics – and ultimately comes to realize that her destiny is not, never has been, her own.
Ten Thousand Skies Above You
Ever since she used the Firebird, her parents' invention, to cross into alternate dimensions, Marguerite has caught the attention of enemies who will do anything to force her into helping them dominate the multiverse—even hurting the people she loves. She resists until her boyfriend, Paul, is attacked and his consciousness scattered across multiple dimensions.

Marguerite has no choice but to search for each splinter of Paul's soul. The hunt sends her racing through a war-torn San Francisco, the criminal underworld of New York City, and a glittering Paris where another Marguerite hides a shocking secret. Each world brings Marguerite one step closer to rescuing Paul. But with each trial she faces, she begins to question the destiny she thought they shared.

The second book in the Firebird trilogy,
Ten Thousand Skies Above You
features Claudia Gray's lush, romantic language and smart, exciting action, and will have readers clamoring for the next book.