WWW Wednesday is a meme hosted by Sam at
Taking on a World of Words
. It's open for anyone to join in and is a great way to share what you've been reading! All you have to do is answer three questions and share a link to your blog in the comments section of Sam's blog.
What are you currently reading?
What did you recently finish reading?
What do you think you'll read next?
I am currently reading...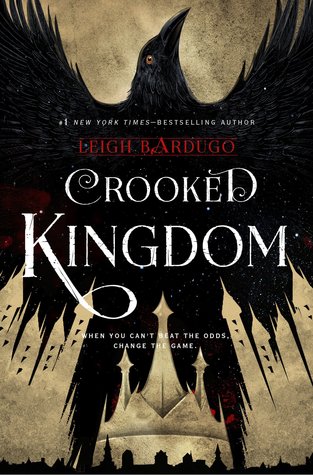 Kaz Brekker and his crew have just pulled off a heist so daring even they didn't think they'd survive. But instead of divvying up a fat reward, they're right back to fighting for their lives. Double-crossed and left crippled by the kidnapping of a valuable team member, the crew is low on resources, allies, and hope. As powerful forces from around the world descend on Ketterdam to root out the secrets of the dangerous drug known as jurda parem, old rivals and new enemies emerge to challenge Kaz's cunning and test the team's fragile loyalties. A war will be waged on the city's dark and twisting streets―a battle for revenge and redemption that will decide the fate of magic in the Grisha world.
American-born prima ballerina Georgina Fairley made a mistake that could destroy her. Now, saving her career means selling her soul to the Russian government. A spy who uses her body to lure men and secure their secrets, Georgina is tasked with seducing Roman Zakharov, the most dangerous oligarch in Russia.

Roman Zakharov a man with a past as ugly as his disfigured face. An assassination attempt left him horribly burned, but the scars go deeper than the frightening exterior. Jaded and cruel, he lets Georgina into his world but only to punish her and teach the pretty dancer that no one crosses Roman Zakharov. He will show her what it means to be used. And he will teach her to beg.

And in the end, they may teach each other to love...
I have recently finished...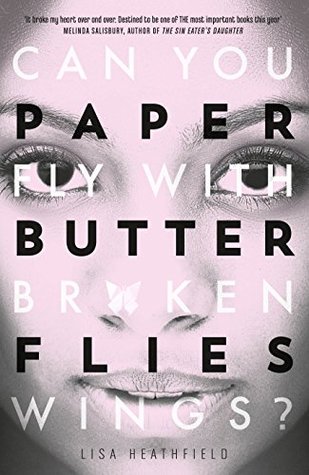 June's life at home with her stepmother and stepsister is a dark one – and a secret one. She is trapped like a butterfly in a net.

But then June meets Blister, a boy in the woods. In him she recognises the tiniest glimmer of hope that perhaps she can find a way to fly far, far away from her home and be free. Because every creature in this world deserves their freedom . . . But at what price?

Paper Butterflies is an unforgettable read, perfect for fans of Jennifer Niven, Jandy Nelson, Sarah Crossan and Louise O'Neill.
I plan on reading next...
Seventeen year-old Britta Flannery is at ease only in the woods with her dagger and bow. She spends her days tracking criminals alongside her father, the legendary bounty hunter for the King of Malam—that is, until her father is murdered. Now outcast and alone and having no rights to her father's land or inheritance, she seeks refuge where she feels most safe: the Ever Woods. When Britta is caught poaching by the royal guard, instead of facing the noose she is offered a deal: her freedom in exchange for her father's killer.

However, it's not so simple.

The alleged killer is none other than Cohen McKay, her father's former apprentice. The only friend she's ever known. The boy she once loved who broke her heart. She must go on a dangerous quest in a world of warring kingdoms, mad kings, and dark magic to find the real killer. But Britta wields more power than she knows. And soon she will learn what has always made her different will make her a daunting and dangerous force.