WWW Wednesday is a meme hosted by Sam at
Taking on a World of Words
. It's open for anyone to join in and is a great way to share what you've been reading! All you have to do is answer three questions and share a link to your blog in the comments section of Sam's blog.
What are you currently reading?
What did you recently finish reading?
What do you think you'll read next?
I am currently reading...
Darkness never dies.

Hunted across the True Sea, haunted by the lives she took on the Fold, Alina must try to make a life with Mal in an unfamiliar land. She finds starting new is not easy while keeping her identity as the Sun Summoner a secret. She can't outrun her past or her destiny for long.

The Darkling has emerged from the Shadow Fold with a terrifying new power and a dangerous plan that will test the very boundaries of the natural world. With the help of a notorious privateer, Alina returns to the country she abandoned, determined to fight the forces gathering against Ravka. But as her power grows, Alina slips deeper into the Darkling's game of forbidden magic, and farther away from Mal. Somehow, she will have to choose between her country, her power, and the love she always thought would guide her--or risk losing everything to the oncoming storm.
I have recently finished...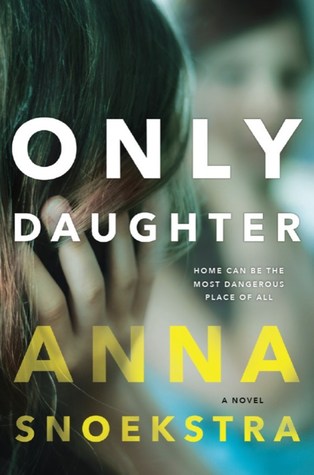 In this chilling psychological thriller, one woman's dark past becomes another's deadly future
In 2003, sixteen-year-old Rebecca Winter disappeared.

She'd been enjoying her teenage summer break: working at a fast-food restaurant, crushing on an older boy and shoplifting with her best friend. Mysteriously ominous things began to happen—blood in the bed, periods of blackouts, a feeling of being watched—though Bec remained oblivious of what was to come.
Eleven years later she is replaced.

A young woman, desperate after being arrested, claims to be the decade-missing Bec.

Soon the imposter is living Bec's life. Sleeping in her bed. Hugging her mother and father. Learning her best friends' names. Playing with her twin brothers.

But Bec's welcoming family and enthusiastic friends are not quite as they seem. As the imposter dodges the detective investigating her case, she begins to delve into the life of the real Bec Winter—and soon realizes that whoever took Bec is still at large, and that she is in imminent danger.
I plan on reading next...
Melanie is a very special girl. Dr. Caldwell calls her "our little genius."

Every morning, Melanie waits in her cell to be collected for class. When they come for her, Sergeant Parks keeps his gun pointing at her while two of his people strap her into the wheelchair. She thinks they don't like her. She jokes that she won't bite, but they don't laugh.

Melanie loves school. She loves learning about spelling and sums and the world outside the classroom and the children's cells. She tells her favorite teacher all the things she'll do when she grows up. Melanie doesn't know why this makes Miss Justineau look sad.