WWW Wednesday is a meme hosted by Sam at
Taking on a World of Words
. It's open for anyone to join in and is a great way to share what you've been reading! All you have to do is answer three questions and share a link to your blog in the comments section of Sam's blog.
The three Ws are:
What are you currently reading?
What did you recently finish reading?
What do you think you'll read next?
I am currently reading...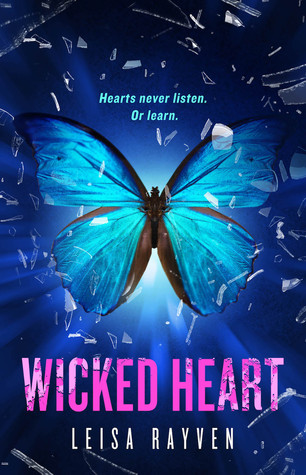 Liam Quinn is talented, gorgeous, and one of the biggest movie stars in the world.

He's also the only man Elissa Holt has ever truly loved.

After being out of her life for six years, he and his gorgeous fiancé are set to star in the new Broadway show Elissa is stage managing. The only trouble is, when late night rehearsals bring Elissa and Liam together, the line between what is and what could have been gets blurred, and one moment of weakness will lead to a scandal that echoes around the world.

Elissa knows that falling for Liam again would be a tragedy in the making, but as any good romantic will tell you, love doesn't always follow the script.
I have recently finished...
The incredible, horrifying thriller from Thomas Olde Heuveult, the Hugo award-winning author of 'The Day The World Turned Upside Down', perfect for fans of Neil Gaiman, Adam Nevill and Stephen King.

Whoever is born here, is doomed to stay until death. Whoever comes to stay, never leaves.

Welcome to Black Spring, the seemingly picturesque Hudson Valley town haunted by the Black Rock Witch, a seventeenth-century woman whose eyes and mouth are sewn shut. Blind and silenced, she walks the streets and enters homes at will. She stands next to children's beds for nights on end. So accustomed to her have the townsfolk become that they often forget she's there. Or what a threat she poses. Because if the stitches are ever cut open, the story goes, the whole town will die.

The curse must not be allowed to spread. The elders of Black Spring have used high-tech surveillance to quarantine the town. Frustrated with being kept in lockdown, the town's teenagers decide to break the strict regulations and go viral with the haunting. But, in so doing, they send the town spiraling into a dark nightmare.
I plan on reading next...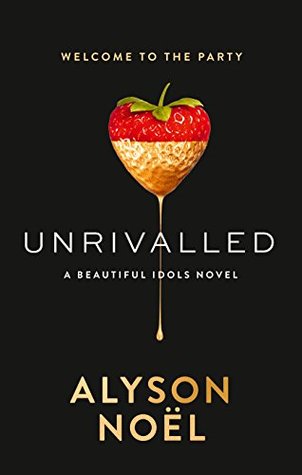 From #1 New York Times bestselling author Alyson Noël comes the first book in the Beautiful Idols series. With mystery, suspense, and an insiders-only look at Los Angeles that echoes Gossip Girl's racy and real New York, fans of Pretty Little Liars and readers who crave pulse-pounding romance will love Unrivalled.
EVERYONE wants to be someone.
Layla Harrison wants to be a reporter.
Aster Amirpour wants to be an actress.
Tommy Phillips wants to be a guitar hero.
But Madison Brooks took destiny and made it her own a long time ago.
She's Hollywood's hottest starlet, and the things she did to become the name on everyone's lips are merely a stain on the pavement, ground beneath her Louboutin heel.
That is, until Layla, Aster, and Tommy find themselves with a VIP invite to the world of Los Angeles's nightlife and are lured into a competition. The prize, or rather the target? Madison Brooks.
Just as their hopes begin to gleam like stars through the California smog, Madison Brooks goes missing. . . . And all of their hopes are blacked out in the haze of their lies.