WWW Wednesday is a meme hosted by Sam at
Taking on a World of Words
. It's open for anyone to join in and is a great way to share what you've been reading! All you have to do is answer three questions and share a link to your blog in the comments section of Sam's blog.
The three Ws are:
What are you currently reading?
What did you recently finish reading?
What do you think you'll read next?
I am currently reading...
Blurb: A former intelligence agent stands accused of terrorism, held without charge in a secret overseas prison. His memoir is in the hands of a psychologist with her own agenda, and her annotations paint a much darker picture. As the story unravels, we are forced to assess the truth for ourselves, and decide not only what really happened, but who is the real terrorist. Peopled by a diverse and unforgettable cast of characters, whose reliability as narrators is always questioned, and with a multi-layered plot heaving with unexpected and often shocking developments, Jihadi: A Love Story is an intelligent thriller that asks big questions.

I have recently finished...
Blurb: She's more gunpowder than girl—and the fate of the desert lies in her hands.

Mortals rule the desert nation of Miraji, but mystical beasts still roam the wild and barren wastes, and rumor has it that somewhere, djinni still practice their magic. But there's nothing mystical or magical about Dustwalk, the dead-end town that Amani can't wait to escape from.

Destined to wind up "wed or dead," Amani's counting on her sharpshooting skills to get her out of Dustwalk. When she meets Jin, a mysterious and devastatingly handsome foreigner, in a shooting contest, she figures he's the perfect escape route. But in all her years spent dreaming of leaving home, she never imagined she'd gallop away on a mythical horse, fleeing the murderous Sultan's army, with a fugitive who's wanted for treason. And she'd never have predicted she'd fall in love with him...or that he'd help her unlock the powerful truth of who she really is.
Blurb: On a continent ruled by three empires, some are born with a "witchery", a magical skill that sets them apart from others.

In the Witchlands, there are almost as many types of magic as there are ways to get in trouble—as two desperate young women know all too well.

Safiya is a Truthwitch, able to discern truth from lie. It's a powerful magic that many would kill to have on their side, especially amongst the nobility to which Safi was born. So Safi must keep her gift hidden, lest she be used as a pawn in the struggle between empires.

Iseult, a Threadwitch, can see the invisible ties that bind and entangle the lives around her—but she cannot see the bonds that touch her own heart. Her unlikely friendship with Safi has taken her from life as an outcast into one of reckless adventure, where she is a cool, wary balance to Safi's hotheaded impulsiveness.

Safi and Iseult just want to be free to live their own lives, but war is coming to the Witchlands. With the help of the cunning Prince Merik (a Windwitch and ship's captain) and the hindrance of a Bloodwitch bent on revenge, the friends must fight emperors, princes, and mercenaries alike, who will stop at nothing to get their hands on a Truthwitch
.
I plan on reading next...
Blurb: An unforgettable and addictive story, perfect for fans of Lesley Thomson, Diane Chamberlain and Tracy Buchanan.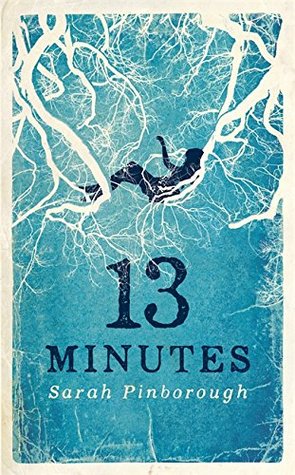 Blurb: I was dead for 13 minutes.

I don't remember how I ended up in the icy water but I do know this - it wasn't an accident and I wasn't suicidal.

They say you should keep your friends close and your enemies closer, but when you're a teenage girl, it's hard to tell them apart. My friends love me, I'm sure of it. But that doesn't mean they didn't try to kill me. Does it?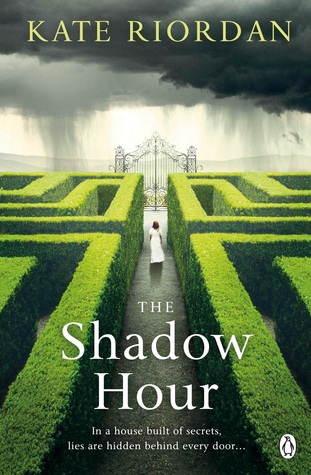 Blurb: Nineteen twenty-two. Grace has been sent to the stately and crumbling Fenix House to follow in her grandmother's footsteps as a governess. But when she meets the house's inhabitants, people who she had only previously heard of in stories, the cracks in her grandmother's tale begin to show. Secrets appear to live in the house's very walls and everybody is resolutely protecting their own.

Why has she been sent here? Why did her grandmother leave after just one summer? And as the past collides with the present, can Grace unravel these secrets and discover who her grandmother, and who she, really is?